By Robert Kondo
Do you smell that? It's the sweet scent of freshly baked March media! From the arrival of long anticipated shows to the new addition to the Nintendo console family, the month of March will surely offer a taste of media that'll satisfy every palate!
Samurai Jack Season 5 (Premiere: March 11th [adult swim])
It's time to get back, back to the past with Samurai Jack! For those of us who grew up in the glory days of Toonami, Samurai Jack was a must watch before any episode of DBZ. The abstract cinematic style along with its extended scenes without dialogue made the story of the lone samurai that much more captivating and interesting to watch. The television series came to an abrupt end back in 2004, but continued to live on through many well developed comics.
Now, thirteen years later, Jack is back! Phil Lamarr, the original voice of Jack, has appraised his role as the time-traveling samurai with the possibility of Greg Baldwin, the voice actor who replaced legendary actor of late Mako Iwamatsu in the Last Airbender series, to play the evil Aku.
Fifty years have passed and the samurai has not aged. Broken and lost, Jack must struggle to remember his purpose and accomplish his goal of returning to the past!
Assassin's Creed (Japan Release: March 3rd)
Moana (Japan Release: March 10th)
Kong Skull Island (Japan Release: March 25th)
For you movie lovers, there's a few well anticipated movies to keep an eye out for.
Though both Moana and Assassin's Creed released in many countries last year, Japan will finally be getting them in their silver screens! Moana gained much praise with many Disney and Pixar fans falling in love with the new characters and soundtrack.
Assassin's Creed fans had mixed feelings about the new movie, but visually the movie looks stunning! Not to mention, HARDCORE PARKOUR!
Let's hope Kong will smash it out of the park, setting up a great introduction before his anticipated fight against Godzilla in the years to come!
Nintendo Switch (Japan: March 3rd)
Now for the news everyone already knew. The Nintendo Switch is making its 'international' debut March 3rd, with store reservations all but gone. I haven't seen gamers this hyped for a Nintendo console since the DS!
Brandishing it's new "share the Joy" slogan, Nintendo is making sure to hit every member of its audience. From anywhere-you-go multiplayer options, to at home dual Joycon mini games, the Nintendo Switch claims to offer a gaming experience that is a culmination of all of its past console's 'DNA.' However, unlike its family before it, the new system won't be region locked, something Nintendo has long held over its competitors.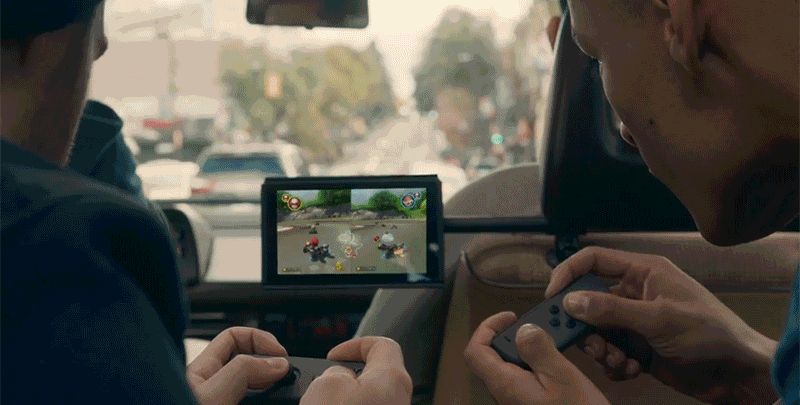 With a $300 base price, the Switch will surely put a dent in your paycheck, especially for those of us who already own a Wii or Wii U. Though it offers many great new gaming options, the biggest let down is the lack of backwards compatibility. If all of your games are bought on your Nintendo account, then there's hope for you! But for someone like me who owns physical copies, the fact that I won't be able to play Super Smash or have to pay to play my older games on the console is a bit of a let down.
Despite my one beef with it, the Switch is sure to be a welcomed addition to any home entertainment setup you might already have!
This wraps up my entertainment update for this month, catch you next month!